November 14-16th, 2018 at the Chesapeake Bay Resort

The Maryland Travel & Tourism Summit (MTTS) is Maryland's annual tourism industry conference that brings together all sectors of the hospitality industry where business and public sector leaders convene, network and learn new strategies to advance MD's Tourism industry.
The summit attracts more than 250 attendees who engage with a variety of keynote speakers on industry trends, legislative representatives during a tourism town hall, participate in interactive learning sessions including off-site educational tours of the destination. This will be the 38th year of the MTTS through a continued collaboration with the Maryland Office of Tourism, partnering associations, and hundreds of volunteers.
Crab Tank on the Choptank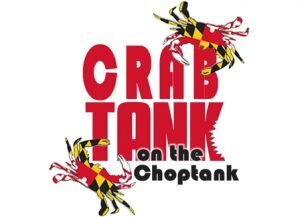 Have you got a can't-miss marketing platform to increase overnight stays in Maryland? Submit now and see if you've got what it takes to win over the judges at the Maryland Tourism & Travel Summit's (MTTS) first-ever "Crab Tank on the Choptank" pitch competition. Make your submissions now, and, if selected, you will make your pitch live at MTTS on November 16 and our judges, the "Big Crabs," will pick the pitch with the claws to get it done. Winning submissions will go beyond traditional travel "silos" and combine Maryland's winning travel possibilities including group travel, multicultural/diversity travel, human powered recreation, and family fun. The winning pitch will receive $50,000 in marketing support provided by OTD, including a full-page ad in Destination Maryland, web banner ads, coverage on Visitmaryland.org and in OTD's newsletters, and more. All submissions must be received by October 15.
Make Your Maryland Travel Promotion "Crab Tank on the Choptank" Pitch Here
---
Sponsorship Investment 2018
MTTS is Maryland tourism's most prestigious industry gathering.  Sponsorship provides unparalleled opportunities to network, and to promote your business to the top tourism professionals from across our state. Don't miss this opportunity to get involved in a meaningful way – and to align your business with what we anticipate to be the best MTTS yet!
Exclusive Naming Rights

• After-Party: Platinum Sold
• Attendee Bag: Gold Sold
• Lanyard/Badge: Gold Sold
• Welcome Gift: Gold Sold
• Turn Down Gift: Gold Sold
• Signature Drink: Gold
• Center Piece: Gold

Bundle & Save on Membership! More Value for your Investment with an Annual Sponsorship
---
MTC Awards

Submit your nominations!
Deadline is September 28, 2018.

EXTENDED to October 5, 2018

Please only submit one entry in each category. Nominators and recipients of all awards MUST be a member of the Maryland Tourism Coalition. All awards will be announced and presented during the Maryland Tourism & Travel Summit (MTTS) Awards Banquet on Thursday, November 15th, 2017 at Hyatt Regency Chesapeake Golf, Spa, Marina & Resort, Cambridge, MD.

 
---
Let's showcase what
Maryland has to offer!

Showcase your organization at the Maryland Tourism & Travel Summit by donating a valuable prize. Put your company in front of top leaders in the Tourism industry. Prizes will be awarded at events as well as at a NEW Silent Auction.

What types of items do we need?
• Once-in-a-lifetime experiences!
• Posh weekend getaways!
• We're the people who enjoy what we do …
VACATION PEOPLE … so the sky's the limit.

Let's showcase what Maryland has to offer….

◊ The Beach ◊ The Mountains ◊ Urban Suburban ◊ Horse Country ◊ The Bay

Destinations! • Restaurants! • Theater and Show tickets! • Attractions tickets! • Posh Overnights Getaways! • Baseball & Football games! • VIP tickets sure to delight! • Great getaways & road trips from DC to OC, stays for a week or a day! • Unforgettable Family Experiences, Cool Stuff for Kids & Fido too!

 
---

MTTS Program as of 10.10.18
(Subject to change)
Wednesday, November 14
10:00 am to 11:00 am
New Attendee Orientation
MTDB Meeting
10:00 am to 12:30 pm
Registration
11:30 am to 12:30 pm
Welcome and Kick Off to Summit
MD Office of Tourism Awards Luncheon
12:30 pm to 2:00 pm
Kick Off General Session: State of the State and introduction of Crab Tank on the Choptank
Liz Fitzsimmons, Managing Director, Managing Director of the Division of Tourism Film, and the Arts (TFA)
2:00 pm  to 2:30 pm
Break with Sponsors
2:30 pm – 4:00 pm
Break Out Sessions
BSO1 — REACHING THE GROUP MARKET for Attractions, Restaurants and Hotels.
Plus Get on the ABA Bus
BSO2 — Capturing the Consumer Traveler to Drive Revenue
5:00 to 7:00 pm
Welcome Reception at Blackwater Adventures Chesapeake Bay
Transportation to be provided
7:00 pm to 11:00 pm
Dine Around
Click here for a complete list of dining options in Dorchester County
Thursday, November 15
8:00 to 5:00 pm
Registration open
 8:00 to 8:45 am
Networking Breakfast with Sponsors
 9:00 am to 11:00 am
General Session: Jay Baer – Turn Your Customers into Volunteer Marketers
A Message from Jay
Jay Baer's Bio
11:15 am to 11:30 am
Maryland Day Photo, Courtesy of KRR Photography
11:30 am to 1:00 pm
Lunch
1:00 pm to 2:00 pm
MTC's Town Hall meeting
The Maryland Tourism Industry Town Hall gives attendees the opportunity to celebrate the accomplishments of the Maryland Tourism Coalition in 2018 and the induction of the 2019 Board.
2:15 pm to 3:15 pm
Break Out Sessions
BSO1 — David vs. Goliath: 7 Essential Best Practices to Reach Customers and Build the Bottom Line
Chris Adams, VP of Research & Insight Miles Media Partnership
Chris Adams' Bio
3:15 pm to 3:45 pm
Break with Sponsors
3:45 pm to 4:45 pm
Break Out Sessions
BSO1 — Growing Tourism through Sports
Kevin Smith, One Point Sports Strategies
BSO2 — Homegrown Hospitality Exploring Agritourism
4:45 pm to 6:30pm
Afternoon Break
6:30 pm to 7:30 pm
Awards Attendee Banquet Reception
7:30 pm to 9:30 pm
Maryland Tourism Coalition Awards Banquet
Awards Emcees: Nora Campbell, National Aquarium and Chris Riehl, Baltimore Rent-a-Tour

9:30 pm
Meredith Celebrates Maryland After Party
Music by Mixing Maryland DJ
Friday, November 16
8:00 to 9:00 am
Networking Breakfast with Sponsors
9:00 to 11:00 am
General Session: Crab Tank Presentation/Voting
11:00 am
Pete's Pictures & Closing Remarks
1:00 pm to 3:00 pm
Discover Dorchester
Optional Mobile Workshop
• Downtown Retail Therapy
• History & Nature Exploration
• Winery & Brewery
---
Restaurant & Vendors Participating in the Welcome Reception
Ava's Pizzeria
543 Poplar Street
443.205.4350
Gourmet brick oven pizza, wide selection of salads (from fennel and arugula to ahi tuna salad) as well as sandwiches and pasta dishes. Gluten – free menu available. Also offering an extensive wine list as well as beer and cocktails.
Bistro Poplar (Closed on Wednesdays)
535 Poplar Street
410.228.4884
Featuring tapas, creative cocktails, and desserts by their in-house pastry chef. French favorites (onion soup, oysters, steak frites) plus a seasonal menu of internationally-inspired small plates. Votes Best Tapas by Whats Up Magazine. Zagat rated.
Blackwater Bakery (not open for dinner)
429 Race Street
443.225.5948
Full breakfast with waffles, omelets, sandwiches, mimosas, Bloody Mary's; plus artisan bread, house made pastries, and locally roasted coffee.
Blue Point Provision Company at the Hyatt
100 Heron Blvd
Cambridge MD 21613
410.901.6410
On the Choptank River with great sunset views overlooking the marina. Featuring Chesapeake seafood favorites with a modern twist. Open for dinner only.
High Spot
305 High Street
410.228.7420
Fun and friendly atmosphere in a historic building. Classic pub fare with a twist. The buffalo oysters are a hit. Thrillist named the duck fat burger one of the best burgers in Maryland. Voted Best Happy Hour and Best Craft Brew Selection by What's Up.
Jimmie and Sooks
527 Poplar Street
410.228.0008
Fresh Southern BBQ and real deal seafood coming from nearby hooks to their cooks. Owner comes from long line of Dorchester watermen. Multi-year Taste of Cambridge winner for cream of crab sup. Extensive libation menu and large bar.
Kay's At the Airport – Closed Wednesday
5263 Bucktown Road
410.901.8844
Down home cooking and homemade desserts. The crab dip is a special treat!
Ocean Odyssey
316 Sunburst Highway (Route 50)
Cambridge MD 21613
410.228.8633
Family-owned seafood restaurant with an emphasis on locally sourced food. Try the colossal Bay on a Bun. Ever-changing list of craft brews. Crab and Beer Garden outside.
Old Saltys
2560 Hoopers Island Road
Fishing Creek MD
410.397.3752
Scenic, 23 mile drive from Cambridge. Known for jumbo lump crab cakes (plus a dozen other crab dishes), homemade desserts and rolls, prime cuts of beef. Don't miss the crab imperial.
Portside Restaurant
201 Trenton Street
410.228.9007
On Cambridge Creek with a great view of the drawbridge. Come by land or by water. Casual dining, friendly atmosphere. Look for crab dip, crab cakes, crab balls.
The Wine Bar
414 Race Street
410.523.9248
Serving select wines and craft beers in a relaxed, lounging atmosphere. Cheese boards and more.
Water's Edge Grill at the Hyatt
100 Heron Blvd
410.901.6400
Sophisticated atmosphere and fine dining with creative takes on Eastern Shore cooking. Award-winning crab cakes. Open for breakfast, lunch and dinner.
Cambridge Spice Company
Cambridge Spice Company, LLC was established on January, 1st 2003 by owner and co-owner Cecil & Ervina Johnson of Cambridge, Maryland.
It was for the love of cooking BBQ that lead us to creating our spice blends. After five years of creating, perfecting, testing and selling these tasty blends, Cambridge Spice Company, LLC is positioned to serve the larger community as a whole, including restaurants, specialty store, grocery store to your favorite corner store. If you haven't had an opportunity to sample our spice blends join us at our next event, you will be glad you did.
Hooper Island Oyster Aquaculture
Third-generation waterman Johnny Shockley decided to move from traditional oystering and crabbing to a cutting-edge industry: oyster aquaculture. Hoopers Island Oyster Aquaculture Company grows oysters in Chesapeake Bay waters. Their Chesapeake Gold and Holy Grail oysters can be found on the menus of restaurants in Dorchester County, around the Eastern Shore, and in cities such as Baltimore and Washington, D.C.
Layton's Chance Vineyard and Winery
4225 New Bridge Road
Vienna MD 21869
410.228.12105
Taste the wines, tour the farm and vineyard, relax in the picnic areas at this family friendly winery. Tasting room open daily. Order a cheese plate and sausage or bring your own picnic.
Show your MTTS Badge to receive a free tasting and tour, every hour on the hour. 
RAR Brewing
315 Gay Street
Cambridge MD 21613
Mircobrewery has become a favorite on the Maryland beer scene. They're always rolling out new tastes, in addition to classics such as Nanticoke Nectar and Groove City. Voted best microbrewery and best craft beer by What's Up. Their beer has been featured in DRAFT magazine.
Show your MTTS Badge to receive a free tasting.
Lyons Distilling
T's Divine Sweets
Founder Tamara Jackson started cooking in her family kitchen on the farm where she grew up. It's where she developed a passion for cooking with fresh ingredients and the joy of cooking and baking from scratch. Whenever possible, they use farm fresh ingredients, and local produce to make our desserts taste delicious.
---
Optional Educational Tours 
for Friday November 16th
 Discover Dorchester
RETAIL THERAPY
Downtown Shopping – From antique stores to boutiques to country stores, you'll find treasures old and new, traditional and contemporary. Many of our small businesses are independent and locally owned and offer one-of-a-kind items created by area artists and artisans—not to mention friendly, old-fashioned customer service.
HISTORY, HERITAGE & NATURE EXPLORATION
Harriet Tubman & Blackwater Refuge – Dorchester possesses a sense of place, character, and heritage all its own. This is the homeland of Harriet Tubman, the most famous of Underground Railroad "conductors" who led dozens of enslaved people to freedom.  Blackwater Refuge features a full service Visitor Center with butterfly garden, and observatory, and a 4-mile Wildlife Drive with walking trails and a photo blind.
VISIT OUR WINERY OR BREWERY
 Layton's Chance ~
As part of the Layton family, which has been farming in Dorchester for generations, Jennifer never thought they'd move from grain to grapes. Today their family-run vineyard and winery celebrates not only the grapes, but the farming way of life with tours of the vineyards and the farm fields next door. While you're there, sample some of their vintages.  Located at 4225 New Bridge Rd.  Vienna, MD
Show your MTTS Badge to receive a free tasting and tour, every hour on the hour.
RAR Brewing
Located at 504-506 Poplar Street, this 10-barrel craft brewery with 1,500-square taproom in downtown Cambridge, MD features regularly changing selections of fresh brews, ranging from one-of-a-kind original creations to new takes on old classics. Try their pub fare to go with the brews (or wine). They also offer tours of the small brewing operation; ask when you visit.
Show your MTTS Badge to receive a free tasting.
---
Sponsors