This break-out session was sponsored by The Maryland Sports Commission and Press Box
Description:
Why ecotourism is important to your bottom line and what you can do to partner and grow this segment of tourism in your own communities.
Moderator:  Jim Rapp, Delmarva Birding
Panelists:
Dan Hudson: State Park Trail Manager
Marc Heim, Pocomoke River State Park
Alex Green, Harriet Tubman Tours
Participant Bios & Contact Information
Jim Rapp:
Email address: jmrpp2@gmail.com
Phone: 443-614-0261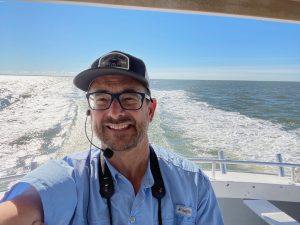 Jim Rapp is a Principal with Conservation Community Consulting (CCC), a small business he owns and operates with his friend and business partner Dave Wilson. Jim's major focus with CCC is hosting birding events and tours through Delmarva Birding Weekends. With partners at Audubon Mid-Atlantic, Jim helps plan and promote birding events in Baltimore and Philadelphia, too. Jim is the field trip coordinator and website manager for the Maryland Ornithological Society's annual convention, which will be held at the Wisp Resort in Garrett County during May 19 – 21, 2023.
Jim also serves as director of the Hazel Outdoor Discovery Center in Eden, MD. Prior to holding this position, he was the director of the Salisbury Zoo from 1995 – 2008. In 2008, Jim was chosen to lead Delmarva Low Impact Tourism Experiences, an award-winning nature tourism alliance created to entice tourists with biking, paddling and birding trails and events it helped create. Jim was named Tourism Person of the Year in Wicomico County (2004) and Worcester County (2006). In 2008, he co-wrote the original legislation (House Bill 315) that established the Smith Island cake as Maryland's official state dessert. Jim is also Past-Chair of the Lower Eastern Shore Heritage Area, now known as the Beach to Bay Heritage Area.
Resources:
Dan Hudson:
Email address: dan.hudson@maryland.gov
Phone: (410) 260-8149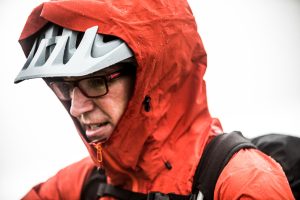 Dan joined the staff of Maryland Park Service in 2013 as "Trail Manager" – a new position to help the 21 State Park managers and their staff with maintenance of existing trails and development of new routes in State Parks.  Prior to joining DNR, Dan worked seven years for the International Mountain Bicycling Association (IMBA) in their Trail Solutions program, where he had an emphasis in Trail Planning and Construction/Project Management.
Resources:
Marc Heim:
Email address: Marc.Heim@maryland.gov
Phone: 410-632-2566
Marc Heim is the Assistant Park Manager at Pocomoke River State Park.  Marc has worked with the Maryland Park Service since 2011.  He began as a member of the Maryland Conservation Corps at Assateague State Park, continued to work his way up at Assateague as a Ranger.  In 2019 Marc accepted the position of Assistant Manager at Pocomoke River State Park.
Resources:
Alex Green:
Email address: tubmantours@gmail.com
Phone: 866-642-7743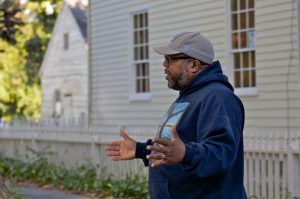 Alex is a lifelong resident of Dorchester County and an historian of African American history. Alex is married to his partner in business, Lisa Green, who was born and raised in Dorchester County. Alex's grandfather, Otis Turner from Bellevue, MD, was one of the first African American Captains on the Chesapeake Bay and an historian who passed down the gift of storytelling to Alex beginning at the age of 10. Throughout the years, Alex has studied and researched African American history. Once the gift of storytelling was implanted, Harriet Tubman Tours was born in March 2017. 
Harriet Tubman Tours has been featured in National Geographic's "Best of the World" 25 amazing journeys for 2022. HTT has served the public and private sector, including but not limited to: EarthJustice, Docents of the Smithsonian Institute, and Congressional Black Caucus just to name a few. Alex continues his studies even as of today.
Resources: