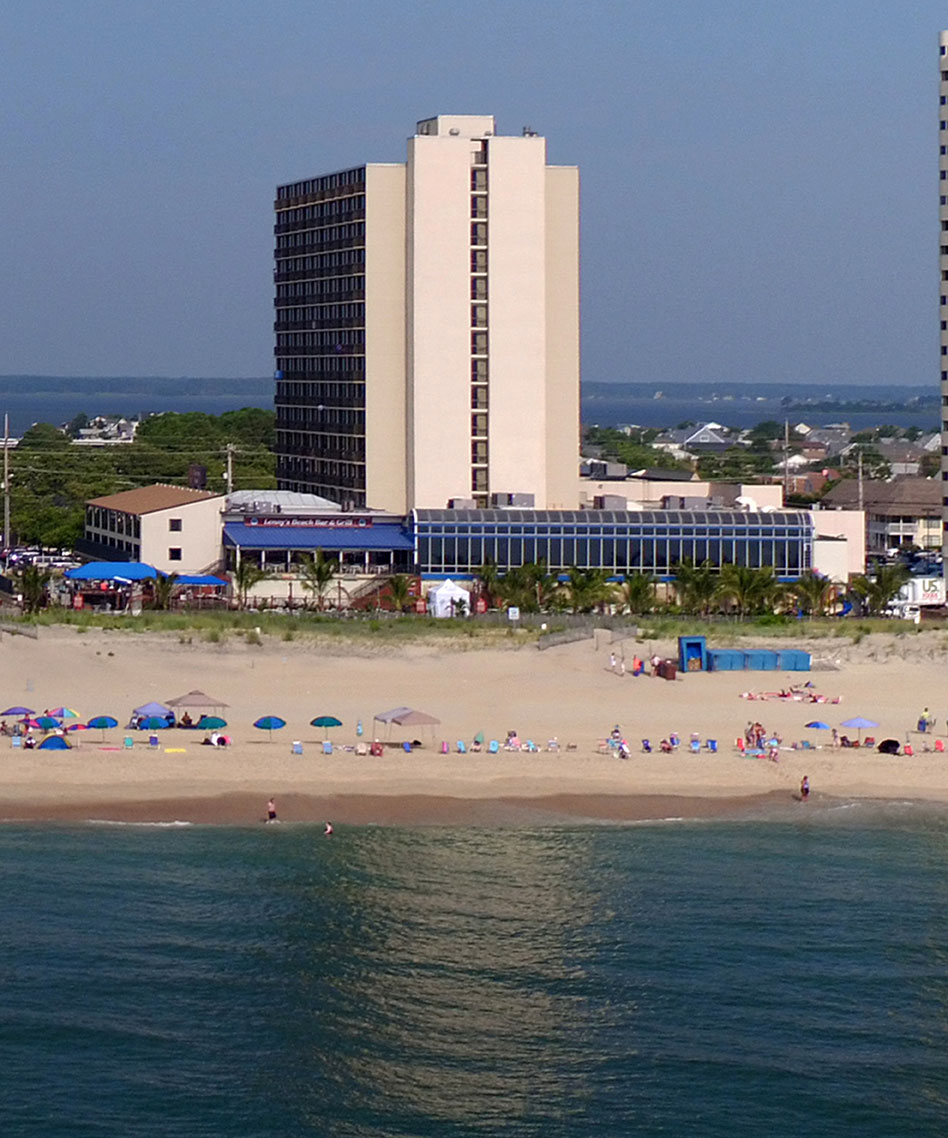 The Maryland Travel & Tourism Summit (MTTS) is Maryland's annual tourism industry conference that brings together all sectors of the hospitality industry where business and public sector leaders convene, network, and learn new strategies to advance Maryland's Tourism industry.
The summit attracts more than 250 attendees who engage with a variety of keynote speakers on industry trends and professional development, MTC Annual Meeting, participate in interactive learning sessions, MTTS Awards Banquet, and an off-site Welcome Reception. This will be the 41st year of the MTTS through continued collaboration with the Maryland Office of Tourism, partnering associations, and numerous volunteers. We are looking forward to returning to Ocean City for the first time since 2014! Last year's event SOLD OUT to register early to make sure you don't miss out!
Registration NOW OPEN
NEW this year, if you need an invoice, you can complete the form and click "Bill Me" to get an invoice
RATES INCREASE AFTER OCTOBER 22ND! Avoid the late fee, sign up today!!!
Welcome Reception & Dine Around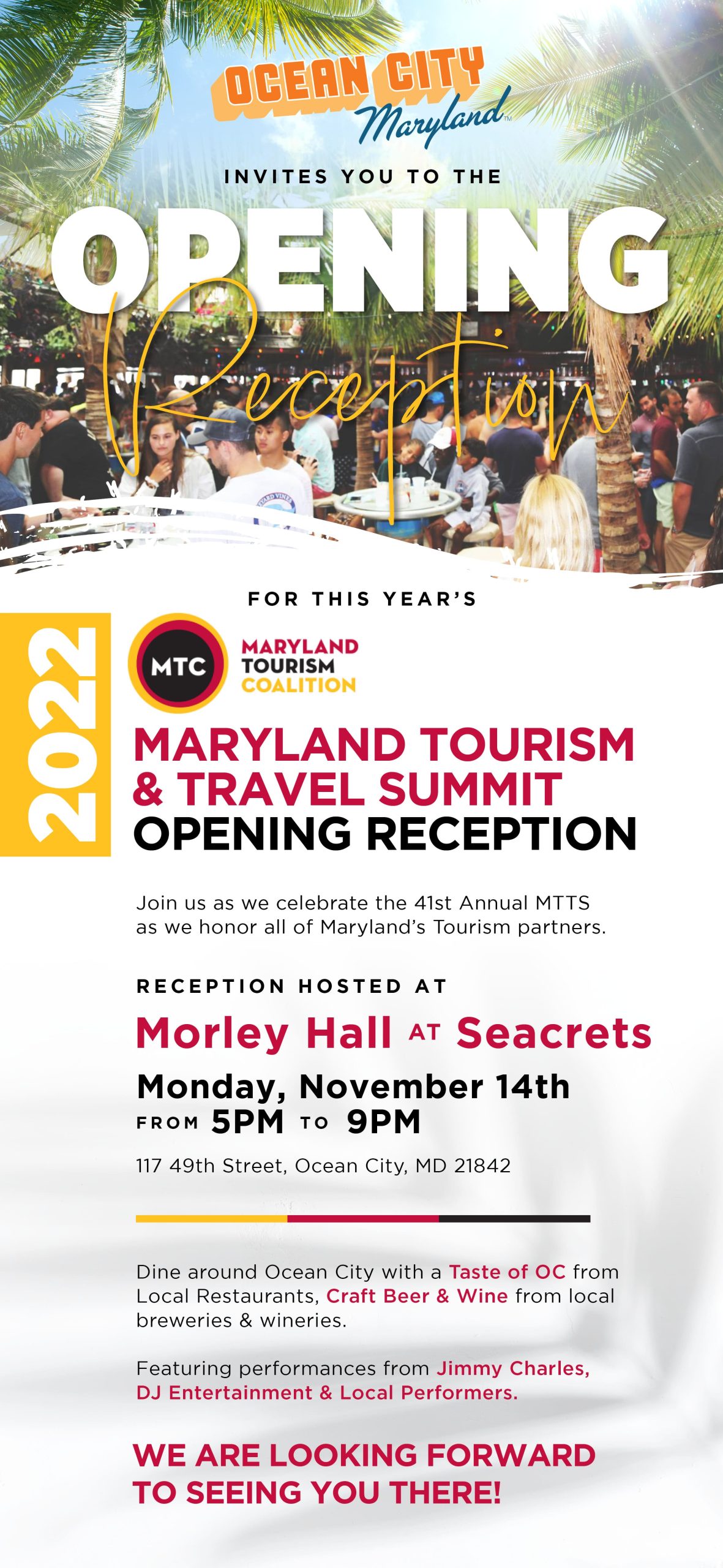 The Welcome Reception Hosted by the Town of Ocean City  on Monday, November 14 at 5:00 pm – 8:30 pm at Seacrets. Transportation will be provided from the Ocean City Fontainebleau Resort on the Ocean City Bus. MTTS Attendees can ride the bus for free by showing their MTTS Badge.
Participating restaurants and business include:
Burley Oak Brewing Company
Captain's Table
Hoop Tea
Mermaid Tasha
Papi's Taco Joint
Pickles Pub OC
Pit-n-Pub
The Other One Brewing
Seacrets
Sinepuxent Brewing Company
Taustin Group 
Touch of Italy
Worcester Technical High School Culinary Arts
Special Performance by Nashville recording artist Jimmy Charles!!
Taste of Ocean City     5:00 PM – 7:30 PM
Jimmy Charles     6:30 PM – 7:15
DJ Entertainment & MORE at Seacrets     7:30 PM – 8:30 PM
Ocean City Dine Around     7:30 PM
The Opening Reception is ONLY open to registered attendees of MTTS. This event is NOT open to the Public! You must show your MTTS Attendee Badge to gain access to the Opening Reception
Sponsored By:
Private Screening of Marvel's "Black Panther: Wakanda Forever!"
The highly anticipated sequel to Marvel Studios 2018 release of "Black Panther" looks to answer who will be the new "Black Panther" following the tragic death from colon cancer of actor Chadwick Boseman in 2020. Thanks to our friends at National CineMedia (NCM), Attendees of the 41st Annual Maryland Tourism & Travel Summit are invited to attend a private screening of the film on Sunday, November 13 at 5:30 at Fox Gold Coast Cinema. There is no cost to attendees and does include popcorn and a soft drink. However, you MUST be attendee of MTTS and registered by October 28. If you have not yet registered for MTTS, you can add to your cart when registering. It is at the bottom of the list. If you have already registered and want to add this, please email Stuart Rice directly to edit your registration.
Sponsored By:

Award Nominations
Who will be the 2022 Tourism Person of the Year?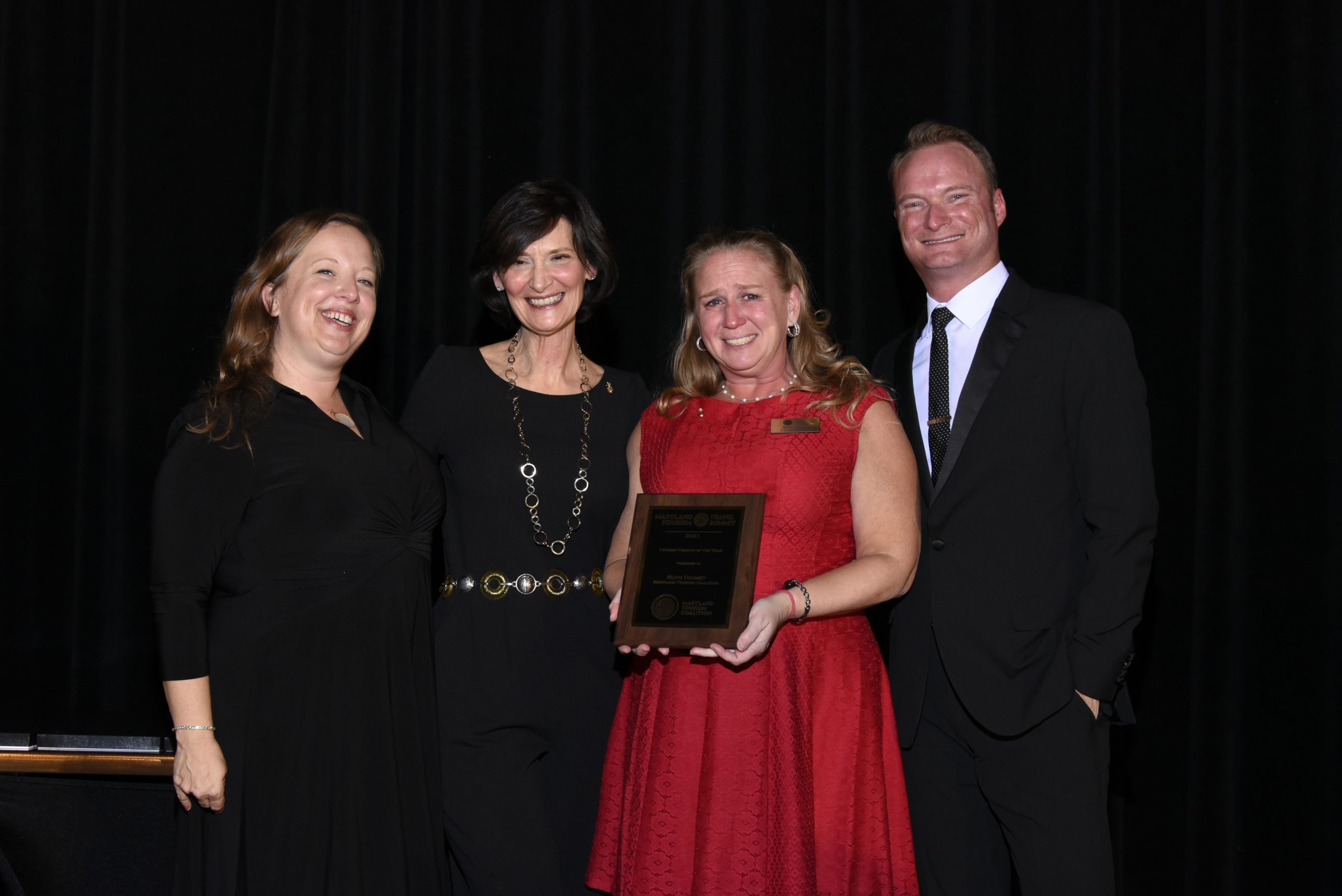 It's that time! Nominations are now being accepted until September 7th for the Professional and Marketing Awards. Nominators and recipients of all awards MUST be a member of the Maryland Tourism Coalition and are open to all sectors of the tourism industry. All awards will be announced and presented during the Maryland Tourism & Travel Summit Awards Banquet on November 15th, 2022 at Ocean City Fontainebleau Resort! Tickets can be purchased just for the Awards Banquet.
Please join us for dessert, drinks and dancing at the After Party held in Horizon's Oceanfront. DJ Entertainment and Photobooth provided my Radio Ocean City!
NOMINATIONS ARE NOW CLOSED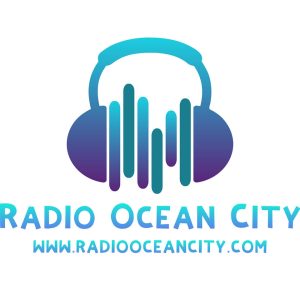 MTTS Program as of 11.2.22
(Subject to change)
Monday, November 14
10:00 am to 12:30 pm
Registration
10:00 am to 11:00 am
New Attendee Orientation
11:30 am to 12:30 pm
Welcome and Kick Off to Summit with Special Guests
12:30 pm to 2:00 pm
OTD: Awards and State of the State
Liz Fitzsimmons, Managing Director, Managing Director of the Division of Tourism Film, and the Arts (TFA)
2:00 pm to 2:30 pm
Network with Sponsors in Tourism Marketplace
2:30 pm – 3:30 pm
General Session: INsights to OUTcomes – Data Dizziness & Relevant Research
3:30 pm to 3:45 pm
Maryland Day Photo
5:00 to 8:30 pm
Welcome Reception hosted by Town of Ocean City at Seacrets
Transportation on the City bus will be free by showing your MTTS Badge
7:30 pm to 10:00 pm
Dine Around
Tuesday, November 15
8:00 am to 5:00 pm
Registration open
8:00 am to 8:45 am
Networking Breakfast with Sponsors in Tourism Marketplace
9:00 am to 10:00 am
General Session: Who Makes Money from Tourism in the State, How and Why
Anirban Basu – Chairman & CEO, Sage Policy Group, Inc.
Click to view bio
10:00 am to 11:00 am
General Session: Power of Partnerships
Barbara Wold – International Speaking Professional, Retail & Consumer Authority
Click to view bio
11:00 am to 11:30am
Network with Sponsors in Tourism Marketplace
11:30 am to 12:30 pm
MTC's Annual Meeting
The Maryland Tourism Coalition Annual Committee Reports and the induction of the 2022 Board.
12:30 pm to 1:30 pm
Lunch
1:30 pm to 2:45 pm
Breakouts – Build Your Community and Visitor Base with Tourism Segments
2:45 pm to 3:15 pm
Network with Sponsors in Tourism Marketplace
3:15 pm to 4:30 pm
General Session – Changing Travel Technologies
6:00 pm to 7:00 pm
Awards Attendee Banquet Reception
7:00 pm to 9:00 pm
Maryland Tourism Coalition Awards Banquet
Awards Emcees: Nora Campbell, National Aquarium and Chris Riehl, Baltimore Rent-a-Tour
9:00 pm – 12:00 am
After Party
Wednesday, November 16
8:00 am to 9:00 am
Networking Breakfast with Sponsors in Tourism Marketplace
9:00 am to 11:00 am
General Session & Interactive Workshop – What Employees REALLY Want from Work
Rachel DrunckenMiller, MS, Speaker & Facilitator, UNMUTED
Click to view bio
Watch Video Greeting from Rachel
11:00 am to 11:30 am
Pete's Pics & Closing Remarks
Sponsorship Investment 2022
MTTS is Maryland tourism's most prestigious industry gathering. Sponsorship provides unparalleled opportunities to network, and to promote your business to the top tourism professionals from across our state. Don't miss this opportunity to get involved in a meaningful way – and to align your business with what we anticipate being the best MTTS yet. If you are looking for more exposure, become an ANNUAL sponsor for year-round recognition for all MTC sanctioned events for just $900 more! Can't attend this year but still want to be an Annual Sponsor? Contact Ruth Toomey, MTC Executive Director for more information.
NEW – Hotel Electric Needs – Shipping & Handling Guidelines
This year there is a fee for electric for your booth space, per the venue. It must be paid directly to the hotel. Sponsors are responsible for the costs of the following: Electric $50 per outlet/per booth, $30 per Extension Cord, $20. So please remember to bring your own cords! Please complete the Exhibitor Service Order Form and return to the hotel.
Should you be sending any materials to the Ocean City Fontainebleau Resort, please see the Exhibitor Service Order Form from Convention Services Department to arrange for proper handling of your shipment and so they may assist you in expediting the handling of your packages. There is a $20 Storage/Handling/Delivery of Materials Fee per Package. Prepayment is required and is to be paid directly to the hotel. 
All questions regarding electric, shipping & handling should be directed to:
Holly Owes
Catering & Convention Services Assistant
Ocean City Fontainebleau Resort
Office: 410.524.3535
Important Announcement
Sponsorship & Registration closes October 21, 2022. Sponsors who register after the cut off date will be charge a $100 late fee. Attendees who register after the cut off day will be charged a $50 late fee. Why an extra fee? When people have signed up late, the staff has to scramble to update all the marketing materials, floor plans, attendee list script and more! Avoid the fee and sign up on time!!!
Hotel Room Block is NOW Closed!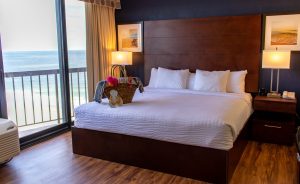 Experience the Ocean City oceanfront and unwind in style in Ocean City Fontainebleau Resort's comfortable guest rooms, most with ocean views and standing balconies. Here, there's nothing between you and your toes in the sand.
If you are still in need of a room, please call the hotel 410-524-3535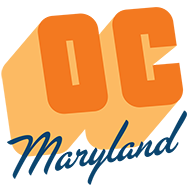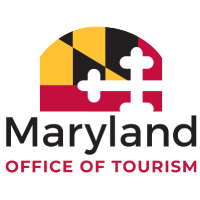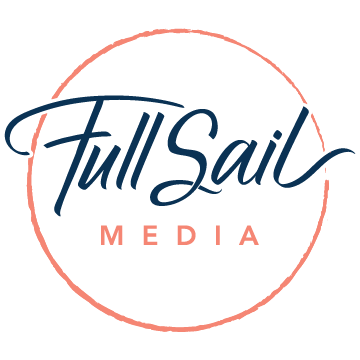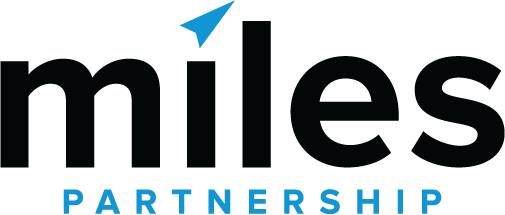 SILVER