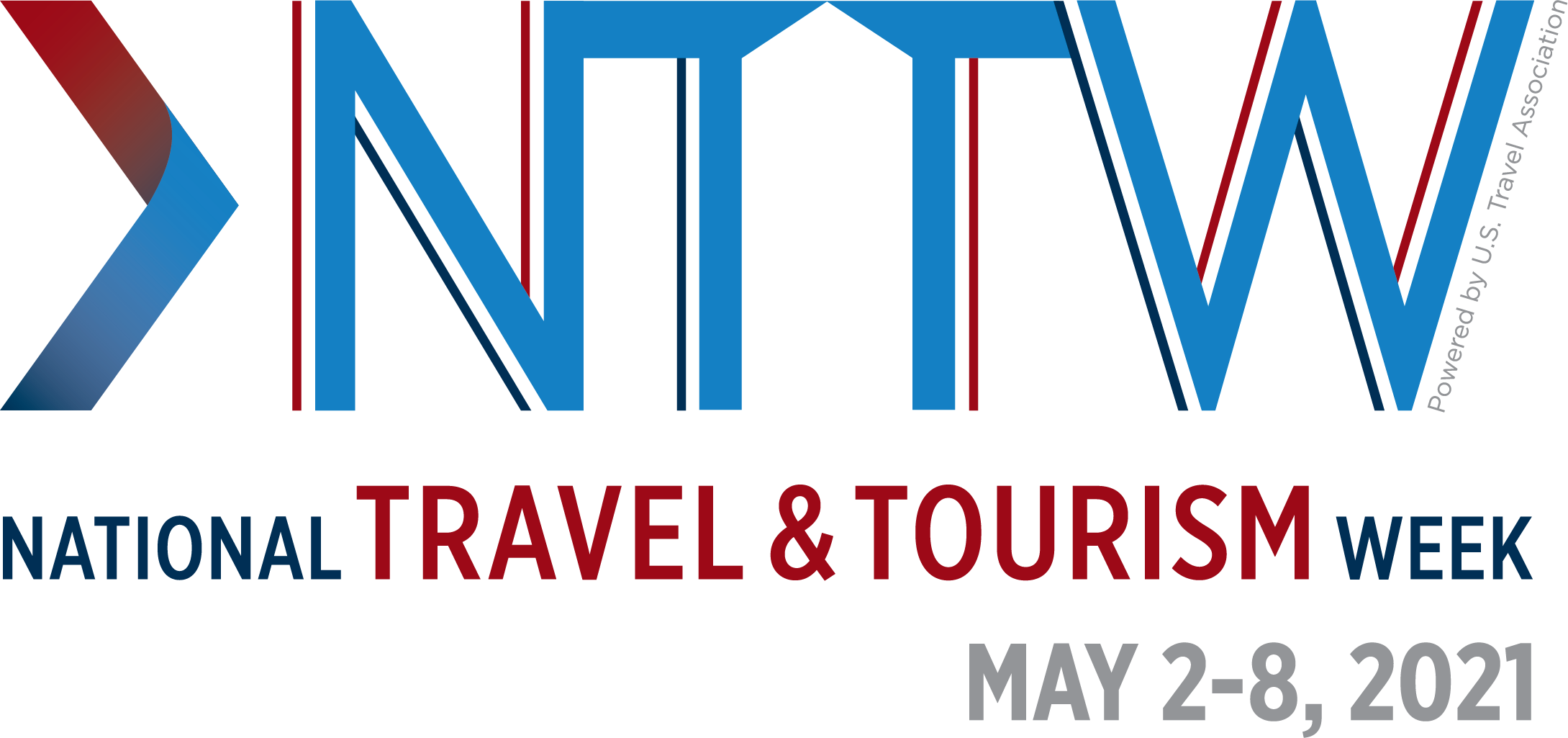 This year National Travel and Tourism Week is May 2-8, 2021. NTTW will recognize the POWER OF TRAVEL and the industry's role in bringing back our vibrant communities, restoring the U.S. economy, rebuilding our workforce and reconnecting America.
Maryland Tourism Coalition (MTC), in partnership with the Maryland Office of Tourism is bringing you a week of events to celebrate the Tourism Industry in Maryland! Visit the MTC Facebook Page (Link to Facebook page https://www.facebook.com/MDTourismCoalition) each day during the week to win some great prizes from our friends around the state. So make sure you "LIKE" our page and visit daily throughout the week for your chance to win! Get ready to tell us your stories!
(Any photos posted to MTC social media during NTTW for #PowerofTravel Stories will be property of MTC and we will be free to use on future campaigns. We will give you photo credit of course)
Agenda for National Travel & Tourism Day
May 2: Theme of the Day – Outdoor Fun
May 3: Theme of the Day – Family & Multigenerational
May 4: Theme of the Day – Local Shopping
Scheduled Events:
May 5: Theme of the Day – Arts/Culture/History/Heritage
Scheduled Events:
Secretary Citation for the 100th Anniversary of Cherry Hill Park   10:30 am
Visit Baltimore Virtual Job Fair in Partnership with the Mayor's Office of Employment & Development (MOED) 9:00 – 11:00 am
This virtual recruitment event will showcase employers who are currently hiring and will provide a networking opportunity for those who are looking for employment in the local tourism industry.  Visit https://baltimore.org/national-travel-tourism-week/ for more information
May 6: Theme of the Day – Traveling with Pets/Accommodations 
Scheduled Events:
Maryland Trivia with Chris Riehl sponsored by Rent-a-Tour Baltimore  5:30 pm Registration details can be found on the Facebook Event Page https://www.facebook.com/events/3673528696103175
Thank you to the businesses who donated prizes for this event.The Maryland Zoo, Maritime Conference Center, Yes-Chef, Live! Casino & Hotel, Sello's Ocean City
May 7: Theme of the Day – Romance
May 8: Theme of the Day – Food & Drink 
Open for Spring Adventure Deals
Post a Deal or Discount to increase your exposure. Deals are listed on the Maryland Office of Tourism website and promoted through their public relations and social media channels. To see examples of current deals: www.visitmaryland.org/article/deals. 
The "Deals" link will provide you the ability to input your information directly.  You can include a picture, special offers and remove any blackout dates from your offer.  In addition, you may also submit any special events, dinners and special offers.  Consumers will click to the deals and the links will take them to your site for purchase.  The cost to participate is FREE!
The Deals section may include offers from lodging, dining, attraction or other tourism partners.  This may be for special lodging rates, discounted admissions, buy-one-get-ones, special restaurant discounts or bonus purchases.  We encourage you to offer these seasonal specials, not the generic 10% off rack rate.  Discounted rates work, but also think about added-value incentives.  Submitted deals must be tourism-related.
Please fill out your deal (https://mdyoda.milesmediagroup.com/PublicEditor.aspx).  If this is your first time using this section, you will need to register, using your email address and creating your own unique password.  We are requesting submissions by May 15th, but will honor requests afterward. Please be sure to include a photo with your deal (or one may be borrowed from your website or Facebook page).
All questions regarding the Deals Page should be directed to Rich Gilbert rgilber@visitmaryland.gov
A Special Thank You to ALL the Businesses That Have Supported This Event:
Maritime Conference Center, The Maryland in Zoo, Turf Valley Resort, Hilton Garden Inn Kent Island, Clarion Resort Fontainebleau Hotel, Courtyard Ocean City Oceanfront, Sello's Ocean City, Best Western Plus Ocean City, Hilton Suites Ocean City Oceanfront, ShoreCraftBeer.Com, Backshore Brewing Co., Rent-a-Tour Baltimore DC, Live! Casino & Hotel and Rocky Gap Casino Resort