Maryland Travel & Tourism Summit Break-out Session:  Heritage Tourism & Public Art
Thank you to our sponsors:  Jmore/PressBox, Q1Media
A community's heritage makes each region interesting and different.  Learn how to identify, celebrate and leverage your heritage assets to attract travelers.  See how virtual reality is being used.  Find funding sources.
Moderator: LIsa Challenger, Executive Director, Beach to Bay Heritage Area
Panelists:
Ariane Hofstedt, Administrator, Maryland Heritage Areas Authority
Meagan Baco, Executive Director of the Anacostia Trails Area
Jay Coleman, Muralist and Educator
Barb Seese, Executive Director, Dorchester Center for the Arts
Jan Lee, Kunta Kinte Festival
Participant Bios, Contact Information & Resources
Lisa Challenger:
Email address: info@beachesbayswaterways.org
Phone: 443-783-3035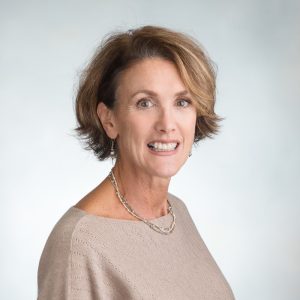 Lisa Challenger has worked in Tourism for nearly 35 years. Her entire career was dedicated to Worcester
County Tourism where she was the Director for 31 years.
Lisa's expertise lies in product development, marketing and forging critical partnerships to strengthen
tourism and economic development initiatives.
For her remarkable creativity, positive approach to identifying and developing new tourism markets, and
commitment to enhancing and perpetuating the Maryland tourism industry, Governor Larry Hogan
appointed her to the Maryland Heritage Areas Authority in 2014-2020. In 2016, Maryland Tourism
Coalition named Challenger Maryland Tourism Person of the Year.
Upon retirement from Worcester County, Lisa took the helm of the Beach to Bay Heritage Area, a state-
certified heritage area covering Worcester, Wicomico and Somerset Counties.
Recent projects include, increased grant funding, a newly developed 5-year strategic plan, produced a
series of virtual video tours and created new African American Heritage Tourism products.
Lisa lives in Berlin and has 3 daughters, a grandson.
Ariane Hofstedt:
Email address: ariane.hofstedt@maryland.gov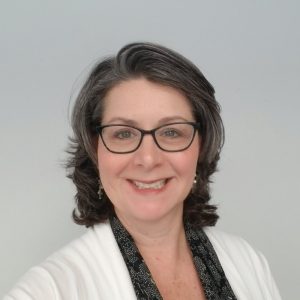 Ariane M. Hofstedt has been serving as Administrator of the Maryland Heritage Areas Program since May 2022. She comes to the position with over 25 years of local and national experience working with historic and cultural nonprofits in the heritage tourism community. Prior to running her own consulting firm, AMH Strategies, she served in a variety of capacities at Historic Annapolis, Inc., most recently as Executive Vice President, and developed and implemented cultural heritage programs at the National Trust for Historic Preservation and the Smithsonian Institution. She holds a B.A. in Art History from Florida State University, a M.A. in Museum Studies from George Washington University, and a Certificate in Nonprofit Executive Leadership from Indiana University-Purdue University Indianapolis. She enjoys applying her passion for museums, historic preservation, and public history to helping Maryland's heritage areas and their communities thrive. Ariane hails from Annapolis, MD, where she has lived with her husband and two children for the past 20 years.
Meagan Baco:
Email address:  meagan@anacostiatrails.org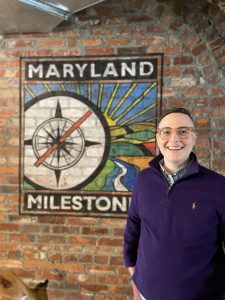 Meagan Baco (they/them) is Executive Director of Anacostia Trails Heritage Area (ATHA), Prince George's County's state-certified heritage tourism area. ATHA preserves and promotes the historical and cultural assets of the county through grantmaking, advocacy, and education. Previously, Meagan was Director of Communications at Preservation Maryland where they managed diverse public history interpretation projects. Meagan is active on the boards of the National Preservation Institute, Maryland Museums Association, and Small Museum Association. Meagan is a graduate of Northwestern Kellogg Allstate Foundation Nonprofit Leadership Program, Arcus, and Baltimore Planning Academy. They hold an M.S. in Historic Preservation from Clemson University and the College of Charleston, and a B.A. in Environmental Design from SUNY Buffalo. As a serial hobbyist, Meagan dabbles in philately, locksport, phone repair, and magnet fishing. They live with their partner in a historic rowhouse in Baltimore.
Jan Lee:
Email address: kuntakintecelebrations@gmail.com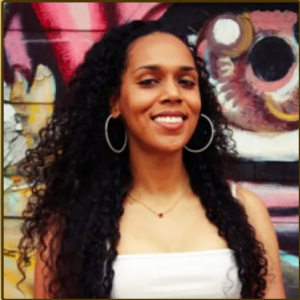 Jan F. Lee has served as the Chair of the annual Kunta Kinte Heritage Festival and as the Board President of Kunta Kinte Celebrations, Inc. since 2017. With goals of continued growth and expansion, Jan wants to see the festival return to its heyday, being once again a must-attend, nationally-known event, where people from all over the country (and globe) travel to experience it.
Jan is an Annapolitan who values community and service unto others. Jan earned her M.S. in Management: Marketing and a graduate certificate in Integrated Direct Marketing from University of Maryland University College. She obtained her B.A. in Writing Seminars from The Johns Hopkins University. As an experienced freelance writer and marketer with a history of working in both the publishing and non-profit industries, Jan saw the need for creative solutions and strategic partnerships. With a dedicated team of volunteers, they were able to grow the festival to over 10,000 attendees in 2022, enhance revenue streams, and boost social media presence.
Jay Coleman:
Email address: jay@jfcoleman.com 
Some of you may have seen Jay Coleman's work around DC probably without even knowing it.  From the bronze casts along DC's Walk of Fame at the Howard Theater to his large-scale mural of Marion Barry in Historic Anacostia overlooking I-295, Coleman has left his mark all over town. The former DC public schools educator and full-time artist has a studio in the Gateway Arts District.  A graduate of the Corcoran School of Art, Coleman excels in 2 and  3- dimensional art. A prolific artist grounded in representing the human figure, Coleman's work is sought after by public art commissions and collectors alike.Coleman's transition into three dimensional mediums filled him with newfound confidence to try his hand at creating large-scale, three-dimensional public art. Coleman's first large-scale sculptural work, titled "Communessity" seeks to inform the community of the importance inter-generational understanding, sympathy and cooperation have on the strength of a community.
Barbara J Seese:
Email address: bjseese@dorchesterarts.org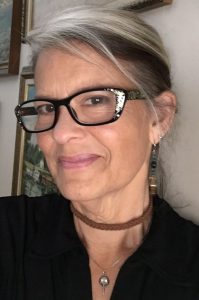 Barb Seese is the Executive Director of the Dorchester Center for the Arts (DCA) in Cambridge, MD. DCA is dedicated to enriching Maryland's Eastern Shore community through high quality, engaging programming in the visual, literary, and performing arts. As the designated County Arts Council for Dorchester, DCA is committed to increasing access to the arts for all members of the community by supporting extensive outreach and educational opportunities in the arts. Barb has an impassioned commitment to partnership and creative collaboration from the grassroots level up. She has designed creative placemaking projects in alliance with civic, nonprofit, and for-profit groups to strengthen the Cambridge A & E District and promote the role of the arts in downtown development and tourism. She commissioned the Harriet Tubman mural by Michael Rosato in partnership with Alpha Genesis Community Development Corporation and the Harriet Tubman Museum in Cambridge, MD, and has funded and supported several other public art projects throughout the county. Prior to DCA, she served as Executive Director for another Eastern Shore nonprofit, Production Director for local radio, and Creative Director for the music industry in Los Angeles, CA. Learn more at www.dorchesterarts.org, or contact Barb at bjseese@dorchesterarts.org.
Resources:
Augmented Reality Companies
realityBlu https://www.realityblu.com/ 
Funding Sources
The Public Art Across Maryland (PAAM) New Artworks Grant offers funding to artists and organizations to support the planning, creation, and installation of new local public art projects.
Planning Grants: $10,000
Project Grants: up to $50,000
Deadline to Apply: March 24, 2023
Click here to watch recorded webinar
HOW TO APPLY FOR A MARYLAND HERITAGE AREA PROGRAM GRANT
Determine if your project is in a Heritage Area

https://mht.maryland.gov/secure/medusa/
Get in touch with your local Heritage Areas Executive Director to discuss your project (is it capital brick and mortar or non-capital education and interpretation?)                                                                      https://mht.maryland.gov/heritageareas.shtml
Identify potential partners (other cultural organizations, businesses, restaurants, etc.), determine ask amount, and identify matching funds
Review MHAA Grant Guidelines (FY24 available in December 2022)                                                                                                 https://mht.maryland.gov/heritageareas_partners.shtml
Submit an Intent to Apply (January) via Maryland Historical Trust's Online Grant Portal . https://www.grantrequest.com/Login.aspx?ReturnUrl=%2faccountmanager.aspx%3fSA%3dAM%26sid%3d1777&SA=AM&sid=1777
Submit online Grant Applications to local Heritage Areas (February/March)  https://www.grantrequest.com/Login.aspx?ReturnUrl=%2faccountmanager.aspx%3fSA%3dAM%26sid%3d1777&SA=AM&sid=1777
Grant Awards announced in July (cannot start project before then)
HERITAGE AREA MANAGEMENT ENTITY CONTACT INFORMATION
County
Heritage Area
Contact Information 

Prince George's

Anacostia Trails Heritage Area

Mx. Megan Baco, Executive Director

Tel.: 301-8870777

meagan@anacostiatrails.org

www.anacostiatrails.org

Anne Arundel

Chesapeake Crossroads (formerly Four Rivers Heritage Area)

Dr. Carol Benson, Executive Director

Tel.: 410-222-1805

Heritage_Area@aacounty.org

https://chesapeakecrossroads.org/

Baltimore City

Baltimore National Heritage Area

Ms. Danielle Walter Davis, Grants Manager

Tel.: 410-878-6411

dwalterdavis@baltimoreheritagearea.org

www.explorebaltimore.org

Allegany

Canal Place Heritage Area

Ms. Deidra L. Ritchie, Executive Director

Tel.: 301-724-3655 or 800-989-9394

deidra.ritchie@maryland.gov

www.canalplace.org

Dorchester

Heart of Chesapeake Country Heritage Area

Ms. Holly Gilpin, Heritage Area Director

Tel.: 410-228-1000

hgilpin@docogonet.com

www.visitdorchester.org

Carroll, Frederick, Washington

Heart of the Civil War Heritage Area

Ms. Elizabeth Scott Shatto, Director

Tel.: 240-285-6727

liz@heartofthecivilwar.org

www.heartofthecivilwar.org

Somerset, Wicomico, Worcester

Beach to Bay Heritage Area

Lisa Challenger, Interim Director

Beach to Bay Heritage Area

Berlin, MD 21811

Tel.: 443-783-3035

info@BeachesBaysWaterWays.org

www.beachesbayswaterways.org

Harford and Cecil

Lower Susquehanna Heritage Greenway

Heritage Area

Ms. Brigitte Carty, Executive Director

Tel.: 410-457-2482

brigitte@upperbaytrails.com

https://upperbaytrails.com/

Montgomery

Montgomery County Heritage Area

Ms. Sarah Rogers, Executive Director

Tel.: 301-515-0753

Fax: 301-515-0193

director@heritagemontgomery.org

www.heritagemontgomery.org

Garrett

Mountain Maryland Heritage Area

Kim Folk, Heritage Area Director

Tel.: 301-387-5238

kim@garrettchamber.com

www.garrettheritage.com

Baltimore and Howard

Patapsco Valley Heritage Area

Mr. Aaron Shapiro, Executive Director

Tel.: 410-615-0425

info@patapsco.org

www.patapscoheritagegreenway.org

Calvert, Charles, St. Mary's

Southern Maryland Heritage Area

Ms. Lucille Walker, Executive Director

Tel.: 301-274-4083

lwalker@tccsmd.org

www.DestinationSouthernMaryland.com 

Caroline, Kent, Queen Anne's, Talbot

Stories of the Chesapeake Heritage Area

Ms. Gail Owings

Tel.: 410-778-1460

info@storiesofthechesapeake.org

www.storiesofthechesapeake.org