National Tourism Week Recognized

Join Baltimore Tourism Week Career Pathways & Resources Fair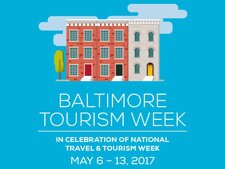 In honor of National/Baltimore Tourism Week, Visit Baltimore and the Visit Baltimore Foundation are shining a light on the people and organizations who make the Baltimore tourism experience exceptional. As part of the celebration, there will be a sector-focused career pathways and resources fair for job-seekers to network with top Baltimore-area employers from a variety of industries, hear from individuals and inspirational speakers, and take advantage of a variety of resources in one place to help them in their job search. For more information and to register, click here.
Register Now for "On the Edge of Freedom" Harriet Tubman Network to Freedom Conference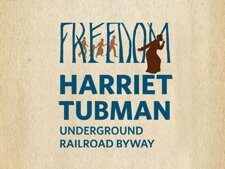 The National Park Service, National Underground Railroad Network to Freedom (NTF) Program and the Harriet Tubman Underground Railroad Conference are co-hosting a conference in honor of the opening of the Harriet Tubman Underground Railroad Visitor Center in Church Creek, Maryland, marking the first time Maryland has hosted the event. The conference, "On the Edge of Freedom: Harriet Tubman and the Underground Railroad in the Borderlands," will be held in Cambridge, May 18-21, 2017. The conference will explore all aspects of the Underground Railroad in borderlands—both literal and figurative. The conference brings together scholars, site stewards, researchers, student artists, and enthusiasts from across the nation for four days of renowned speakers, panel discussions, workshops, an exhibit hall, and tours. "The Network to Freedom program is excited to bring the annual Underground Railroad conference to Dorchester County in recognition of the opening of the new Harriet Tubman Underground Railroad Visitor Center, so that attendees will get an opportunity to experience this marvelous new facility," says Diane Miller, Acting Superintendent, Harriet Tubman Underground Railroad National Historical Park.
Begin your conference experience on Thursday by choosing from four great pre-conference workshops or take a tour of Harriet Tubman's birthplace. Sessions start on Friday morning and last through Saturday afternoon. Also, stick around for the Sunday bus and walking tour along the Delmarva Peninsula. For information and to register, click here.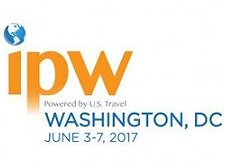 Sponsorship and New Volunteer Opportunities Still Available for IPW 2017 in Washington, D.C. 
IPW, the largest generator of travel to the U.S., is coming to Washington, D.C. and bringing more than 7,000 attendees, including domestic and international travel buyers. This rare opportunity to have the tourism industry's premier event in Maryland's backyard doesn't come often, so register now and benefit from one-on-one appointments with buyers, meet with travel supplier organizations from every region in the U.S., and representatives from more than 75 countries, generating more than $4.7 billion in future travel.
In addition to registering for IPW, you and your colleagues may also volunteer to work at special events throughout the duration of the convention. To become a volunteer, log on to washington.org\ipw2017 and click on the triple bar download icon in the page header. All volunteers will receive training, passes, shirts, and the opportunity to participate in the country's most exciting international tourism event.
Two Maryland Officials Elected to Civil War Trails Board 

At its April meeting, the Board of Directors that oversees the multi-state Civil War Trails program approved several major changes to reflect its goals of being more stakeholder-driven and universal in its approach to increasing visitation to its more than 1,500 sites. Among the changes was the unanimous approval of John Fieseler, executive director for the Tourism Council of Frederick County, as the new board chairperson, and Marci Ross, assistant director Tourism Development, OTD, as treasurer. "I am honored to serve as Chair during the post-sesquicentennial phase of the program," said Fieseler. "The American Civil War remains a very popular travel motivator and Civil War Trails is positioned well to attract both domestic and international visitors."
Of all 100 Best U.S. Meeting Hotels, Gaylord Moves Up to #1
GNat leaps 16 spots in the latest tally of top performing U.S. meeting props…Congrats to Team GNat! In the ultra-competitive ebb and flow that is the U.S. meetings market, Gaylord National Resort & Convention Center has consistently been a top performer – regionally and nationally.