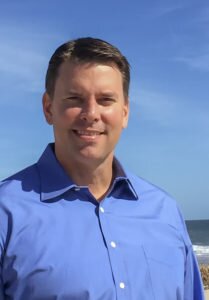 President, D3
John is founder and president of D3, a media and marketing agency providing Digital Data Delivery solutions for thousands of clients since 1995. John leads a team of 53 professional strategists specializing in custom website and mobile app development as well as a variety of digital marketing solutions, including email, social, SEO, paid search, multimedia and mobile.
A 1991 graduate of Lehigh University, John was a 4 year player on the football team and received a Bachelor of Science in Marketing. That education began John's career in business development and marketing.
In addition, John is a councilman on the Ocean City Council as well as director on many boards of organizations and foundations, including President of the Greater Ocean City Area Chamber of Commerce, Ocean City Paramedic Foundation, Ocean City Tourism Advisory Board and others.
John is married with two children and resides in Ocean City, Maryland.