The Maryland Travel & Tourism Summit (MTTS) is Maryland's annual tourism industry conference that brings together all sectors of the hospitality industry where business and public sector leaders convene, network and learn new strategies to advance MD's Tourism industry.
The summit attracts more than 250 attendees who engage with a variety of keynote speakers on industry trends and professional development, legislative representatives during a tourism town hall, participate in interactive learning sessions including off-site educational tours of the destination. This will be the 39th year of the MTTS through a continued collaboration with the Maryland Office of Tourism, partnering associations, and numerous volunteers.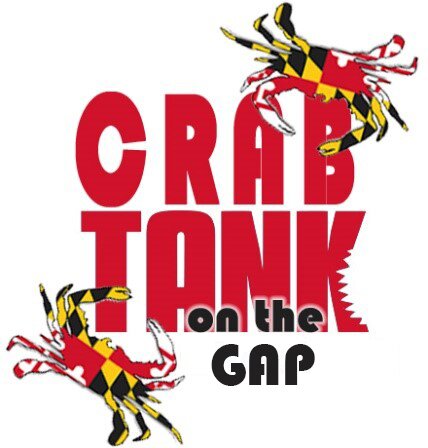 Have you got a can't-miss marketing platform to increase overnight stays in Maryland? Submit your idea now and see if you've got what it takes to win over the judges at the Maryland Tourism & Travel Summit's (MTTS) second annual "Crab Tank" pitch competition. If selected, you will make your pitch live at MTTS and the "Big Crabs" will pick the pitch with the claws to get it done. Winning submissions should go beyond traditional travel silos and combine Maryland's winning travel possibilities including group travel, multicultural/diversity travel, human-powered recreation, and family fun. The winning pitch will receive $50,000 in marketing support provided by OTD, including a full-page ad in Destination Maryland, web banner ads, coverage on VisitMaryland.org and in OTD's newsletters, and more. All submissions must be received by October 14.
Make Your Maryland Travel Promotion "Crab Tank on the Choptank" Pitch Here
Sponsorship Investment 2019
MTTS is Maryland tourism's most prestigious industry gathering. Sponsorship provides unparalleled opportunities to network, and to promote your business to the top tourism professionals from across our state. Don't miss this opportunity to get involved in a meaningful way – and to align your business with what we anticipate to be the best MTTS yet.
Bundle & Save on Membership! More Value for your Investment with an Annual Sponsorship
Welcome Reception & Dine Around
Sponsored By: 
MTTS Room Block is NOW Open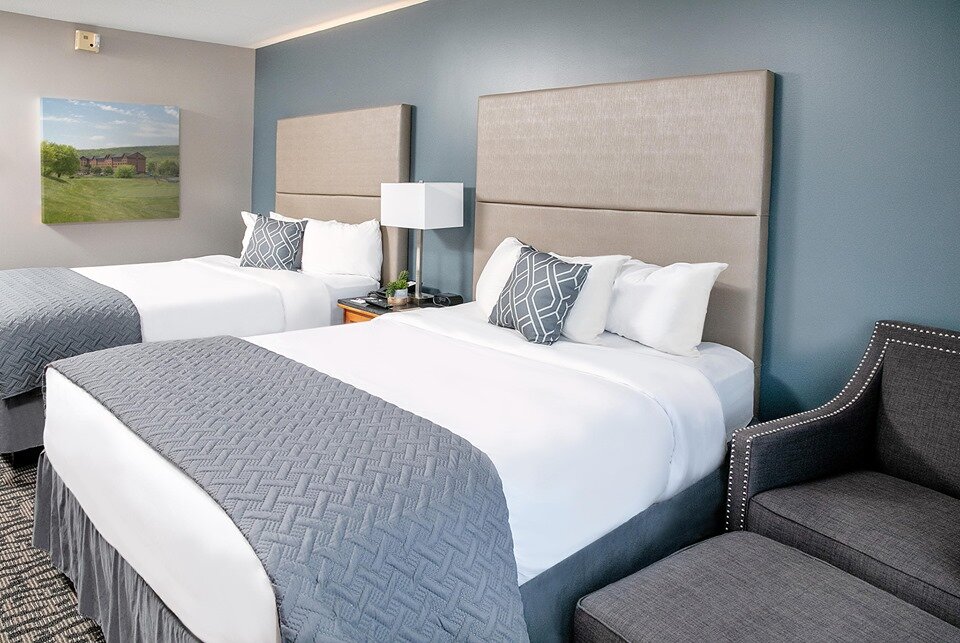 Imagine yourself recharging in your suite overlooking the breathtaking view of the mountains and lake. Turn down the sheets of your top-of-the-line luxury bedding and dive into your pillow top mattress. Feel at home with premium cable channels on a broad flat screen television. Start the morning off right with a complimentary newspaper and a panoramic view of the golf course or lake.
The MTTS Room Block will be open until October 8, 2019. To make your reservation to receiver the discounted room rate, you MUST call the hotel 1-800-724-0828 and refer to the group name Maryland Tourism Summit
MTTS Program as of 7.30.19
(Subject to change)
Wednesday, November 6
10:00 am to 12:30 pm
Registration
11:30 am to 12:30 pm
Welcome and Kick Off to Summit
MD Office of Tourism Awards Luncheon
12:30 pm to 2:00 pm
Kick Off General Session: State of the State
Liz Fitzsimmons, Managing Director, Managing Director of the Division of Tourism Film, and the Arts (TFA)
2:00 pm to 2:30 pm
Break with Sponsors
2:30 pm – 3:45 pm
General Session: Anirban Basu – Economic Forecast
Anirban's Basu's Bio
4:30 pm to 5:00 pm
New Attendee Ice Break – Location TBD
5:00 to 7:00 pm
Welcome Reception at 1812 Brewery
Transportation to be provided by A Touch of Class Limousines

7:00 pm to 11:00 pm
Dine Around
Thursday, November 7
8:00 to 5:00 pm
Registration open
8:00 to 8:45 am
Networking Breakfast with Sponsors
9:15 am to 10:45 am
General Session: Tyler Enslin – Mastering Your Memory
Tyler Enslin's Bio
10:45 am to 11:15 am
Maryland Day Photo, Courtesy of KRR Photography
11:30 am to 12:30 pm
MTC's Town Hall meeting
The Maryland Tourism Industry Town Hall gives attendees the opportunity to celebrate the accomplishments of the Maryland Tourism Coalition in 2019 and the induction of the 2020 Board.
12:30 pm to 2:00 pm
Lunch
2:00 pm to 3:15 pm
General Session
3:15 pm to 3:45 pm
Break with Sponsors
3:45 pm to 4:45 pm
General Session
4:45 pm to 6:30pm
Afternoon Break
6:30 pm to 7:30 pm
Awards Attendee Banquet Reception
7:30 pm to 9:30 pm
Maryland Tourism Coalition Awards Banquet
Awards Emcees: Nora Campbell, National Aquarium and Chris Riehl, Baltimore Rent-a-Tour
9:30 pm
Meredith Celebrates Maryland
Friday, November 8
8:30 to 9:30 am
Networking Breakfast with Sponsors
9:30 to 11:00 am
General Session: Crab Tank Presentation/Voting
11:00 am to 11:30 am
Pete's Pictures & Closing Remarks