Culinary, Craft & AgriTourism: Success Stories and Why They Matter
Thank you to our sponsors: Grow & Fortify, Maryland's Coast
Learn how these businesses, DMOs and the state can generate visits through these diverse and growing sectors.
Moderator:
Kevin Atticks,
Executive Director, Grow & Fortify
Panelists:
Melanie Pursel,
Director, Office of Tourism & Economic Development, Worcester County
Ivy Wells
Director, Economic & Community Development, Town of Berlin
Charlotte Davis,
Executive Director, Rural Maryland Council
Participant Bios, Contact Information & Resources
Kevin Atticks:
Email address: kevin@growandfortify.com
Phone: 410-252-9463
Kevin founded Grow & Fortify to support entrepreneurs and organizations as he has for the Maryland Wineries Association as its executive director since 2003. Kevin started out writing press articles for the wine industry, but soon grew the organization with new events, promotional programs, government affairs initiatives and more. He serves on the University of Maryland College of Agriculture's Global Leadership Council and on the board of Future Harvest, is past chair of the Maryland Tourism Coalition, past president of the Maryland Agricultural Resource Council, and past chair of the WineAmerica State & Regional Associations Advisory Council. Kevin holds a masters in environmental journalism from CU-Boulder, a doctorate in communications design from University of Baltimore, and a bachelors in journalism and music composition from Loyola University, where he teaches book publishing.
Resources:
Melanie Pursel:
Email address:  mpursel@MarylandsCoast.org
Phone: (410) 632-3110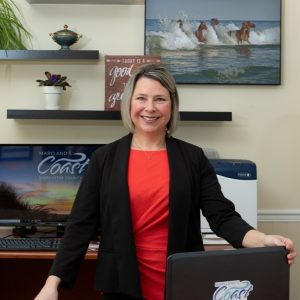 Melanie A. Pursel, M.S
Director, Worcester County Office of Tourism & Economic Development
In April 2020, The Worcester County Commissioners named Melanie Pursel as the new
Tourism director. Pursel, respected for her contributions to the business community,
marketing, and tourism, as well as workforce and economic development was swiftly
promoted to the Director of the newly formed Office of Tourism & Economic
Development in November of 2020.
With 23 years of experience, she also served as the president and chief executive
officer for the Greater Ocean City Chamber of Commerce from 2007 to 2020, where her
strong marketing, leadership, and communication skills allow her to play key roles in the
sales, promotion, and marketing of Worcester County and Ocean City. She established
the chamber as the premier business organization in the region, headed strategic
planning for the organization, and spearheaded numerous other business, advocacy
and tourism initiatives. She works cooperatively with other local, regional, and state
tourism and economic development partners to grow business and tourism on the
Eastern Shore.
In her tenure with Worcester County, she helped lead a comprehensive re-branding
effort for Maryland's' Coast in an effort to illustrate Worcester county's assets as a
premier destination as well as an ideal region to start a business. Along with her team,
Melanie places all advertising and marketing for Worcester county as a destination to
drive visitation and commerce and also works with the recruitment, attraction and
retention of new businesses. Previous positions include leadership roles at the Perdue
School of Business at Salisbury University and the Lower Shore Workforce Alliance.
In 1997 she earned a Bachelor of Arts in Psychology, with a minor in Business
Administration and Marketing from Salisbury University. She then went on to earn a
Master of Science in Industrial and Organizational Psychology from the University of
Baltimore, with a focus on management, statistical analysis, leadership, and
organizational and community development.
Pursel resides in West Ocean City with her husband, Bruce, and two teenage sons, one
a senior at Stephen Decatur and the other a Sophomore at SU. She is actively engaged
in the community, serving on the Perdue School's Executive Advisory Council, Maryland
Tourism Coalitions Legislative Committee, AGH Foundation Board, Beach to Bay
Heritage Area Board, Delmarva Discovery Museum Board, and Ocean City Tourism
Commission.
Resources:
Charlotte Davis:
Email address:charlotte.davis@maryland.gov 
Phone: 410-841-5774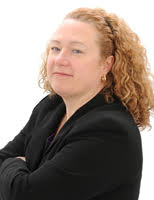 Charlotte Davis has over 20 years of professional experience in government, advocacy and political
consulting.  She has spent over ten years working within the Maryland General Assembly most recently
as Chief of Staff for a Committee Chair.  She has experience in non-profit management, managing a
small organization dedicated to educating and advocating on behalf of Montgomery County, Maryland.
In the fall of 2012, Ms. Davis was a part of the successful campaign to change Frederick County's form of
government from Commissioner to Charter.  Currently, she serves as the Executive Director for the Rural
Maryland Council, an independent state agency, which seeks to improve the quality to life while
preserving the cultural heritage of Maryland's rural communities.  She holds a BA in Government and
Politics from the University of Maryland and a MA in Government from Johns Hopkins University.  She
lives in Middletown, Maryland with her husband and two sons.
Resources:
Ivy Wells:
Email address: iwells@berlinmd.gov
Phone: 866-642-7743
Director, Economic and Community Development: Town of Berlin

Ivy has enjoyed her role as the Director of Economic and Community Development for the Town of Berlin since 2014.  She manages the Berlin Main Street Program, Berlin Arts and Entertainment District, Berlin Welcome Center, Berlin Enterprise Zone, and Berlin Façade Grant Program.

During her tenure as Director, she has written and procured over $2,000,000 in grants and brought more than 250 new businesses to town. In that same period, Berlin has won over 30 tourism and travel awards and was named the "Best Small Town for Shopping" by USA Today.

Ivy initially chose to delay pursuing a full-time career while she stayed home and raised her two sons. During these years, she held part-time positions with Post-Newsweek Media and The Gazette Newspapers and worked as a talent agent and musician manager for Starleigh Entertainment.

In 2007, she started advocating for her local community, Sykesville, to apply for the Maryland Main Street designation. She continued to work diligently for many years, applying for grants to assist with downtown revitalization and coordinating with community members to kickstart nearly all of the events now held on a regular basis in Sykesville, including the ever-popular farmer's market. Through these experiences, she learned the value events like farmer's markets have as economic drivers for small towns. She continued her work of bringing new businesses and restaurants to downtown Sykesville until being pursued by the Town of Berlin in 2014.

Ivy grew up in Laurel, Maryland and graduated from the University of Maryland, College Park with a Bachelor of Science Degree in Journalism, majoring in Advertising & Marketing with a minor in Sociology. She was the House Manager of her sorority, Alpha Phi.

She has won several awards while working in both Sykesville and Berlin – including the Governor's Bright Idea Award – and is a two-time winner of the MML Achievement Award. Ivy also is a board member for the Beach to Bay Heritage Area.

Ivy enjoys bicycling, beaching, and being silly with grand-daughters, Charlotte & Emma.
Resources:
Other Resources: