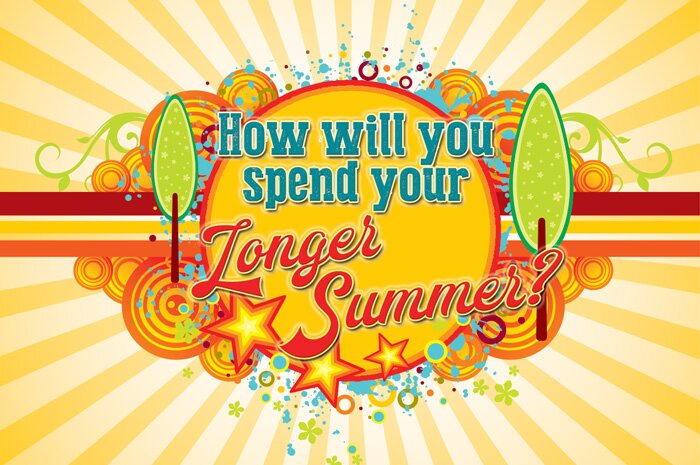 This Memorial Day, the Maryland Tourism Coalition (MTC) encourages families to visit the many historic battlefields and war memorials throughout our state and to take a moment to reflect on these outstanding Americans.
Memorial Day is a time to honor the memories of all service members who made the ultimate sacrifice to defend our great country. Memorial Day Weekend is also the "unofficial" start of summer. Thanks to an early end of the school year because of our mild winter for most school systems and starting school after Labor Day, Summer 2017 should be a record setting season for our many small and family-owned tourism businesses.
As previously reported in a 2013 study prepared by the Maryland Board of Revenue Estimates, starting the school year after Labor Day could result in as much as $75 million in additional direct economic activity.
These revenues are critically needed dollars for our state budget to re-invest in our priority areas and make Maryland the best state in the nation to live, work, raise a family, and of course, play.
To help kick off the summer season, MTC would like to share with you some of reasons tourism works for Maryland,
#10: Harriet Tubman Underground Railroad Visitor Center, Cambridge
The newest Maryland state park, the Harriet Tubman Underground Railroad Visitor Center provides visitors with a rare opportunity to reflect on the importance of Harriet Tubman's legacy and retrace her quest for freedom.  This one-of-a-kind attraction promises to bring people from around the world to rural Dorchester County. Explore beautiful natural landscapes and low-lying marshes where Tubman not only escaped from slavery, but also escorted other slaves to freedom along the network of secret routes and safe houses.  Tubman returned to Maryland — risking her own freedom — multiple times, ultimately leading approximately 70 people out of bondage, according to historians. The Visitor Center and the Harriet Tubman Underground Railroad Byway are a must see attraction this summer.
#9: Maryland's Other 52 State Parks
The Harriet Tubman center and its surrounding property became Maryland's 53rd state park when it opened this spring.  Maryland is blessed to have so many state protected lands available for public enjoyment – from hiking nearly 3,000 feet up in Dan's Mountain State Park in Western Maryland to paddling the river trail at sea level in Janes Island State Park on the lower Eastern Shore, our state parks definitely showcase "America in Miniature!" MTC celebrates our state parks not only for their $650 million in economic impact, but for offering world-class recreation and relaxation for visitors and locals alike for more than 100 years. Best of all, nearly every Marylander is just minutes away from a Maryland State Park.
#8: Eat and Drink Maryland Style
The largest slice of Maryland's tourism pie is a category we call Culinary Tourism. This is really just a fancy way of saying eating and drinking while traveling.  And boy do we have this one covered. With the blue crab population bursting along with the number of brewery barrels produced on the rise in Maryland, our visitors will be picking and toasting all over Maryland. Eating and drinking Maryland-style is not only the top activity enjoyed by visitors who come to Maryland, us locals are also pretty fond of our food. So wherever you are in Maryland, you are never far from your favorite crab house or one of Maryland's outstanding wineries, breweries or distilleries. So go ahead and sprinkle on more Old Bay –because you won't stay thirsty for long my friends.
#7: Maryland's Historic Battlefields and War Memorials
Maryland is home to many pivotal battles of the American Revolution, Civil War and more. Take a moment to reflect on the service to our great country by the service members who fought for our freedom. Also, you can visit many war memorials in Maryland, including the World War II Memorial overlooking the United States Naval Academy and historic Downtown Annapolis at the base of the U.S, Naval Academy Scenic Severn River Bridge (MD 450).
#6: Maryland's Main Streets
From Easton to Ellicott City to St. Mary's City, our main street and their unique merchants have so much to offer aside from quaint and historic architecture. Maryland's Main Streets and downtown districts are sought-after areas by visitors who are looking for the unique qualities of an area and an authentic experience. Visitors spend more than $17 billion in small businesses every year sustaining the mom and pop shops that we Marylanders sometimes take for granted. When most everything can be bought online these days, MTC is grateful to the many Maryland small businesses that are attracting thousands of visitors to Main Streets across our state!
#5: Maryland's Heritage Areas
MTC extends a big shout out to the 13 Maryland Heritage Areas and the hundreds of individuals, businesses, non-profit organizations, and governments that continue to form partnerships and regional collaborations to preserve the best of Maryland's historic sites, towns and enduring traditions. Visitors who travel to Maryland for heritage tourism are likely to stay twice as long and spend more money.
#4 IPW – Maryland Welcomes the World
In early June, the United States Travel Association's IPW, an international travel event, will take place in the Capital Region, which creates an opportunity to sell Maryland to a global marketplace right here in our own backyard. Travel buyers from 1,000 countries and six different continents will be exploring the Capitol Region including Maryland and could book as much as $4.7 billion in travel for the United States. With the current state of travel in a precarious situation, the timing couldn't be better for the United States to welcome the world and boost this $2 trillion dollar industry in America. The Maryland Office of Tourism will be fully engaged in this event and has been working for more than two years on its plans to promote Maryland at IPW.
#3: A Longer Summer for Maryland
Thanks to years of perseverance by industry professionals and business owners, and with the support of State Senator Jim Mathias of Ocean City, Comptroller Peter Franchot, and Governor Larry Hogan, Marylanders will now have an extra two weeks or more to enjoy the many splendors of summer. Regardless of any increase in tourism revenues, you cannot put a price on the value of having more time to spend with family. So go ahead and make those travel plans for August because there'll be plenty of time now for back to school shopping.
#2: A Maryland Economic Engine
Tourism is the tenth largest private sector employer in Maryland with payroll topping $5.7 billion each year. Tourism revenue topped $17 billion in 2015 an increase of 3.5 percent from the year before generating nearly $2.3 billion in state and local tax revenues. More than 40.5 million people visited Maryland in 2015 an increase of six percent from 2014. The power of tourism is so much more than statistics and tax revenues! But don't take our word for it, explore Maryland for yourself and create and share your own Top Tourism Spots in the Old Line State.
#1: The Many Faces of Tourism
Our #1 reason to celebrate all things tourism is the many faces of tourism in our state the 143,000-person workforce that pushes our industry forward every day. You know what we're talking about: the front desk clerk that welcomed you after along plane ride or the shop owner who shared a personal story about his family-owned business. There's also the restaurant manager who worked double shifts that day, and the tour guide who brought a historic neighborhood to life. This summer, be a visitor in your own backyard. Maryland's many attractions are looking forward to seeing YOUR face.